"No One Has Ever Become Poor by Giving"  – Anne Frank
Many in Madison County – and beyond – generously fund the work of Community Housing Coalition. We are honored to receive significant program grants from the NCHFA (North Carolina Housing Finance Association), grants from foundations aligned with our mission, and contributions from many generous individuals, families, churches, and local businesses.
Combined with thousands of volunteer hours, this generosity enables CHC to create and deliver programs, materials, and staffing required to facilitate our work in Madison County, while providing meaningful opportunities for community engagement and "giving back." We are so very grateful for those who help make fulfilling our mission possible.
Won't you join us?
CHC is grateful for the financial support of many individuals, families, churches, and other organizations. Gifts of any size are appreciated and show how much you care for our community. Tax-deductible donations of any size can be made securely online or by mailing your check to:
CHC of Madison County, P.O. Box 1166, Marshall, NC 28753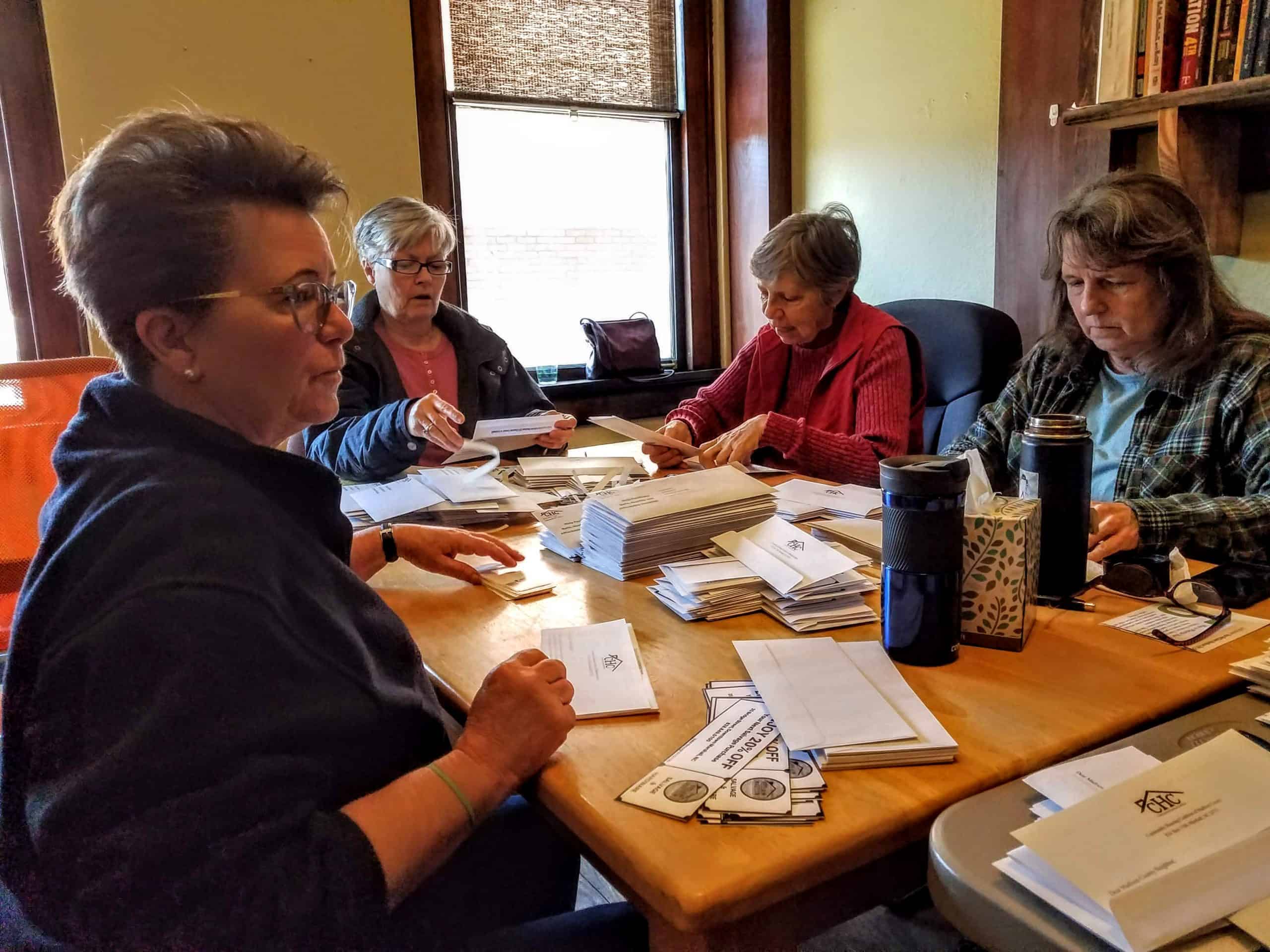 We Thank Our New Funding Partners!

We are so proud! If you attended the Community Housing Coalition Community Day, you may have heard the news that CHC was honored with a 2022 Housing North Carolina Award by the NC Housing Finance Agency (NCHFA), the generous funder of our urgent home repair program...
read more

Community Housing Coalition of Madison County (CHC) is excited to announce a three-year IMPACT Grant award from WNC Bridge Foundation. This funding will be utilized to support capacity for our new Affordable Replacement Housing Program, that is being designed to...
read more
Local Business Support
CHC believes in the natural synergy to be found between non-profits and local businesses in the community helping to make Madison County a thriving community where people want to live and work.
All of us rely on local business for retail and dining experiences, essential items for daily living, professional services and entertainment, and to help local dollars stay in the local economy.
In addition to traditional financial sponsorships of work projects or fundraising events, CHC invites businesses to join in good cause-marketing efforts with customizable programs that support our mission.