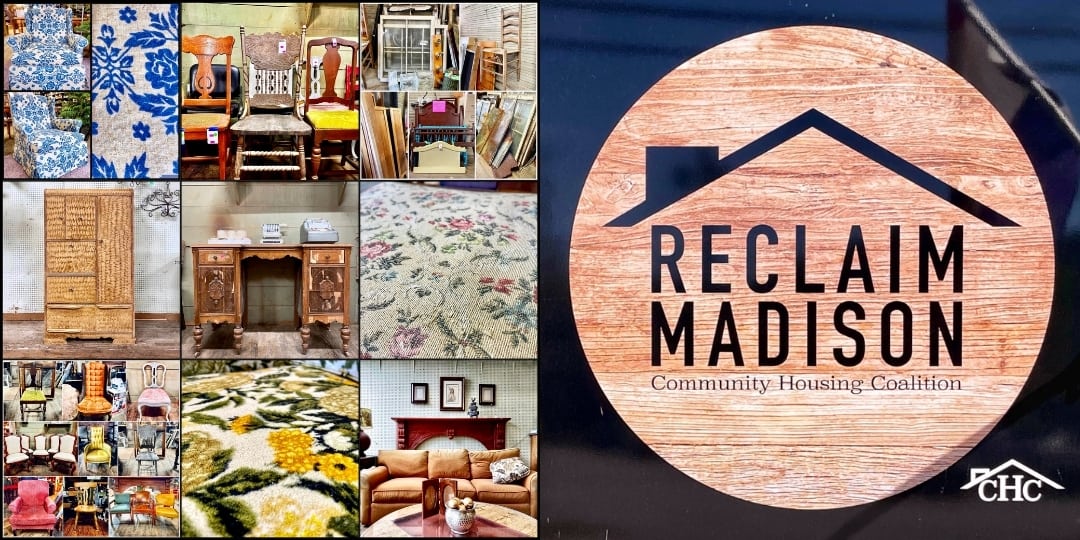 About ReClaim Madison
Reclaim Madison is a social enterprise of Community Housing Coalition of Madison County. Inside our Downtown Marshall location, customers will find a well-curated inventory of salvage building materials, used furniture and appliances. All proceeds from Reclaim Madison sales directly support CHC home repair programs.
COVID-19 Update: Reclaim Madison is operating in compliance with NC State regulations for the safety of our staff and our customers.
Happening Now! Watch This Space for Current Hours 
Please note that shopping hours and are subject to change during the months of September and October as we are sharing our space with a film crew!
***UPDATE: ReClaim Madison will be closed from 9/20 – 10/1 for shopping and donation drop-offs. Please watch this page and our Facebook page for additional updates.
Normal Open Hours: Monday – Wednesday 10-4, Thursday – Saturday 10-5
Location
Address: 25 Bridge Street in Downtown Marshall, NC, in the historic Coal, Feed, and Lumber building
Phone: 828.649.0100