Eats & Drinks
Eats & Drinks is a fundraising initiative started by CHC in 2018 and modeled after similar national restaurant fundraising programs. The intention of the Eats & Drinks fundraiser is to build ongoing relationships with local businesses in the food and beverage industry to provide a cause-marketing opportunity for that business while engaging our larger community and boosting awareness for both the business and CHC. 
Past participants of the Eats and Drinks fundraiser include: Sweet Monkey, Zuma Coffee, Marshall's Main Street Cafe, Happy Cinco de Mayo, and Madison Natural Foods in Marshall; Spring Creek Tavern and Smoky Mountain Diner in Hot Springs; The Original Papa Nick's, Stackhouse Restaurant, and Baa'd Sheep Burrito in Mars Hill; and Blue Mountain Pizza in Weaverville.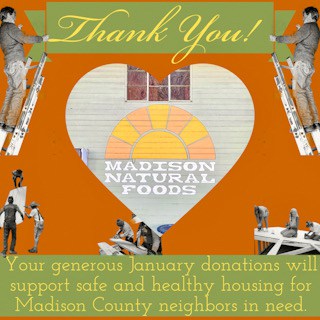 Shopping for Shelter builds on the Eats & Drinks fundraising concept to include retail establishments in Madison County and surrounding counties. As with our business partners in the Eats & Drinks program, we seek to build relationships that move beyond transactional sponsorships into collaborative partnerships with like-minded and mission-driven businesses. 
The Shopping for Shelter initiative was started in 2021 with Firestorm Cafe and Books in Asheville as our piloting partner.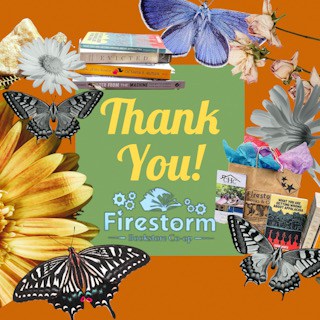 Partnering with CHC in either the Eats & Drinks or Shopping for Shelter fundraising program is a commitment to a donation of a portion of sales for a set amount of time. Both the percentage of sales and dates may be determined by the retailer.
Promotional Opportunities from CHC include: 
Multiple posts on CHC's Facebook and Instagram pages, as well as posts from ReClaim Madison's pages in order to expand reach;
Mention in our newsletter;
Local flyering;
Promotion of the event to all staff and Board of Directors, who will also aid in word-of-mouth sharing and promotion of the event.
Leading up to and during the fundraising event, we would also expect the retailer to engage in event promotion through their social media and other marketing accounts in order to increase visibility for both the event and for the amazing work that CHC provides for our community.
If you are a business owner seeking a great cause-marketing opportunity, please contact cathy@chcmadisoncountync.org.